PRODUCTS
Bip Bip Menswear
Ambizione: the timeless classic
---
The Ambizione collection includes garments with both classic and sporty styles. This wide-range line of garments, from pyjamas to night robes, stands out for the amazing choice of different types of fabrics: fresh and light for the summer, warm and soft for the winter.
Tartan patterns, and micro drawings are the patterns available for pure combed cotton garments; false uni and jacquard panels are used with our exclusive fabric "Fiocco di cotone" (Cotton Flake) which is soft, warm and light – truly unique. "Fiocco di cotone" is a fabric that Bip Bip manufactures directly and which consists of cotton mixed with a very low percentage of acrylic (20% ).
Conquista: comfort e practicality
---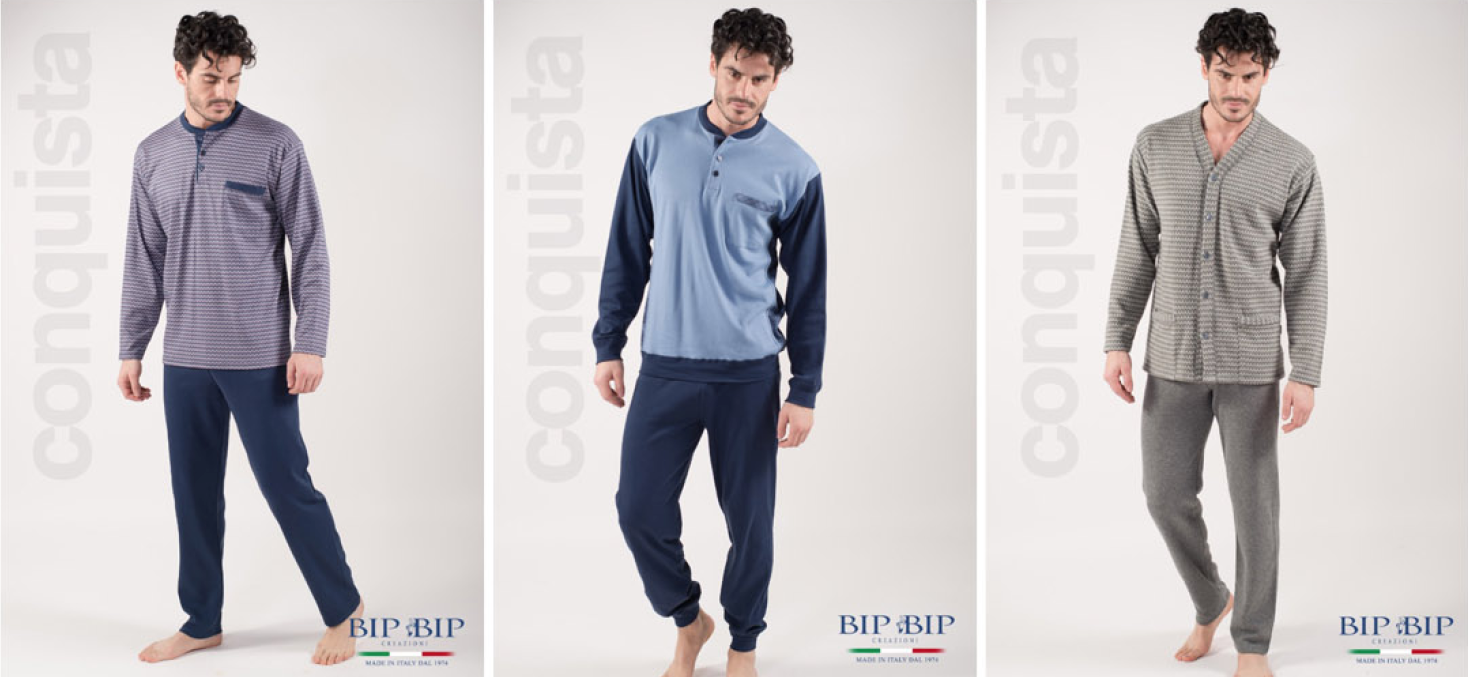 Classic and essential, the Conquista brand includes extremely comfortable functional garments. Exclusive tie-print designs reproduced on jersey and Interlock fabrics, while refined geometric and multi-coloured jacquard patterns are ready to meet the demands of customers looking for traditionally-styled pyjamas. This is a collection of quality cotton models, with a simple, comfortable and highly wearable line.
F&H – Fashion & Homewear: design with a sporty touch
---
Fashion & Homewear is the brand dedicated to the most sporty menswear collection: its garments are not just pyjamas as you can wear them throughout the day, like real homewear.
Questo post è disponibile anche in: Italian